The Best Offices in Stratford, London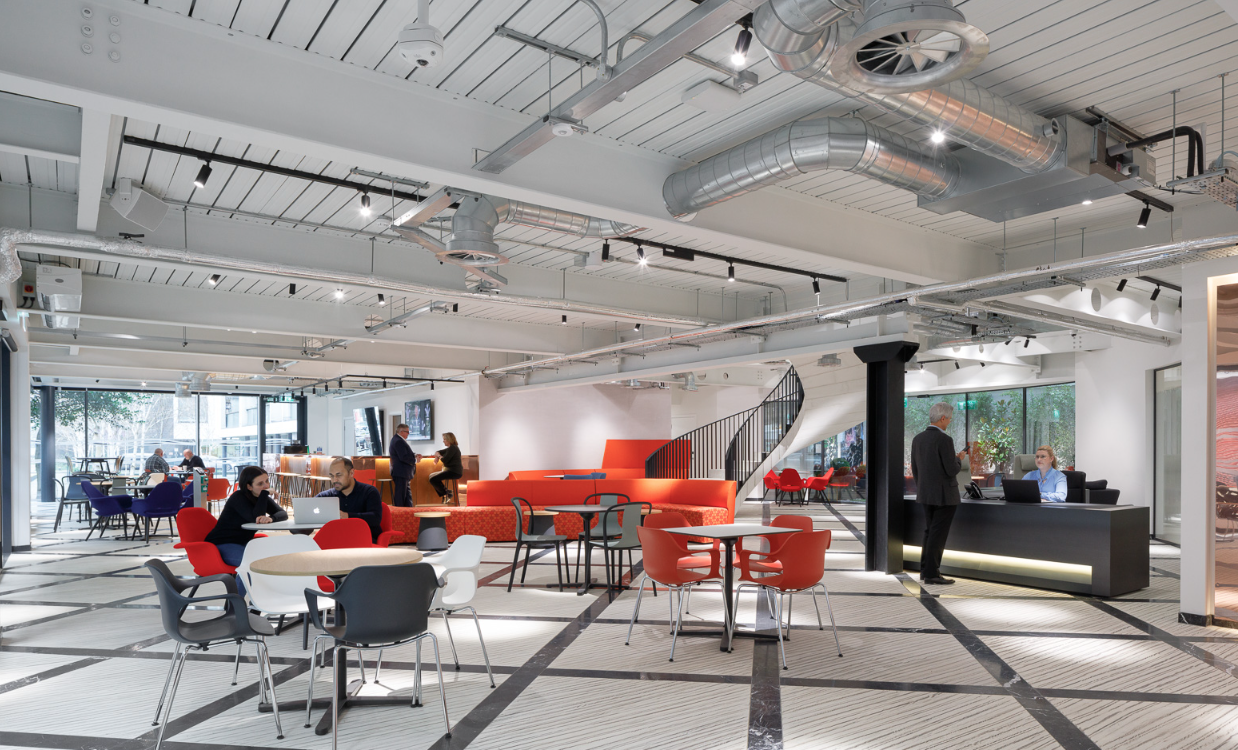 Have you been looking for working spaces in Stratford, London, for your business?
Stratford has become a booming centre for business in London. With a diverse range of businesses already taking up residence in East London, including Cancer Research and the British Council, Stratford provides an inspiring space for businesses and freelancers alike.
What has Stratford got to offer?
Since the London 2012 Olympics, Stratford has flourished. Between meetings, you can take a walk through Queen Elizabeth Olympic Park, or pop over to Stratford Shopping Centre for a post-work drink at Roof East. Or if you want to see some of the best views Stratford has to offer, you can take a slide down the ArcelorMittal Orbit, the UK's tallest metal sculpture.
Coming from afar? The Gantry or The Stratford Hotel are a short distance away, making for an exciting morning commute through East London. After breakfast on your way to the office? Stop in The King Eddie for a Full English to power you through those busy working days, or head over to Here East's Breakfast Club.
All of this and more is right on the doorstep of Us & Co's Stratford-based office building. Central offices are few and far between but are a luxury that Us & Co has to offer. 
Flexible Working Spaces
If you're looking for an office to rent in Stratford that provides a range of options for your business, Us & Co has a variety of working spaces to suit all of your needs. Whether you are looking for a coworking desk, a full-time private office, or a meeting room for the day, Us & Co Stratford has something suitable for everyone.
Some companies prefer a private office for their business, and Us & Co are happy to provide one. Our offices can cater to a range of sizes, whether you need five desks or fifty, we have something for you.
Just starting out or freelancing? Embrace our productivity inducing coworking desks which can provide both privacy and networking opportunities. Mingle with other companies that may benefit you and your business.
Only need a desk for the day? Consider one of our day passes, perfect for a drop-in. Or purchase a bundle of day passes if you only need a desk for a limited number of days per month.
If the modern office spaces aren't enough, the amenities may sway you. With free superfast Wi-fi, freshly ground coffee, and Full Air-Conditioning, what more could you ask for? A club space is available for all of our members to use as a fantastic breakout area. There's also an on-site support team to help with any queries that may arise.
High-tech Meeting Rooms
Will your business need a lot of room for meetings? We offer meeting rooms from £15 per hour, equipped with you really can't go wrong. 
Perhaps you only need a small space for interviews? Us & Co Stratford has a three-person meeting room perfect for your needs, including an HD Screen for sharing presentations.
Or maybe you need something a little larger? Our fourteen-person boardroom offers the latest in AV technology, as well as a screen that doubles as a whiteboard, ideal for large meetings and presentations.
Located a short walk from Stratford station, our meeting rooms can be booked by the hour, full day or half a day, giving you all the time you may need to brainstorm.
Conference Suites
Us & Co Stratford offers a modern conference suite that is adaptable for a range of meetings, conferences and events. With complimentary Wi-Fi, this space can accommodate between 24 and 72 people for either a full or half day.
The ground floor conference room can be rearranged into four different layouts and capacities to suit your needs. Floor-to-ceiling windows let in all the natural light you might need.
There is a large breakout space next door, offering refreshment stations and the potential to book out the two adjoining meeting rooms if needed.
Environment, Sustainability and Wellbeing
As a London-based, large building, we are aware of our impact on the world around us. Whilst we aim to provide the best possible working environment for our customers, we also aim to provide the best possible care to the environment around us. 
With the goal to become Carbon Neutral by 2030, we have been working hard to reduce our use of single-use plastics, as well as installing the latest equipment for energy efficiency. 
All of our furniture has been sourced responsibly, and with longevity in mind.
Wellbeing is a key factor to those at Us & Co, which is why all of our buildings are supplied with newly filtered air and large windows to provide natural light whenever possible. 
We also provide wellness social events for our members, which include Yoga or Pilates classes that have been organised by our building teams. Cycling to work with your own carbon footprint in mind? We have bike storage on site.
Transport
Being in East London, our Stratford office is close to many different transport links. 
Just a minute's walk from our doors will find you at Stratford High Street Station, where it is only a potential fifteen-minute DLR to Canary Wharf or thirteen minutes to City Airport. 
Stratford Station is approximately a six minute walk from us, leaving you an eleven minute tube ride from Bank Station, or nine minutes from London Liverpool Street Station. If you're intending to catch the Eurostar, it is less than twenty minutes by train.
Stratford International is fifteen minutes from us, allowing you a quick walk before catching your train.
For buses, it is just a fifteen minute walk over to Stratford City Bus Station.
We provide bike storage and showers for any cyclists that may wish to use our exemplary office spaces.
With all of this in mind, we pride ourselves on offering the best for our customers.
If you are looking for the best offices in Stratford then look no further! Get your team together in this collaborative space, for some forward thinking. Find out more by contacting our team.
The Benefits of Coworking Spaces for Startups
Finding the right office space for your startup business can make a world of difference for your organisation. It has the power to position your brand for success, especially in the early stages of life as a startup.
Before we dive into the plentiful benefits that this modern office setup can have for your business, let's answer the question: what exactly is a coworking space?
What is a Coworking Space?
A coworking space is a public workspace that can be hired as and when you need it. They appeal particularly to part-time and drop-in workers who have flexible schedules, so they can swing by the 'office' when they need to, without paying for space they're not using. 
Increasingly, however, they're appealing to new businesses that need office space without the routine hassle that comes with maintaining their own building.
What Makes Coworking Spaces Perfect for Startups?
The popularity of coworking spaces has blossomed in recent years. They're an accessible, stylish and flexible place to work, making them particularly attractive to entrepreneurs and professionals from a range of backgrounds.
This appeal, which transcends any single profession, is a key draw of coworking and one we'll cover in more detail throughout this article.
7 Benefits of Coworking Spaces
Below are some of the key benefits of coworking for startups. While not an exhaustive list, this gives an idea of how you can expect your business to profit from embracing this modern way of working.
1. Highly flexible working
Coworking is flexible by nature. You only pay for the space when you use it – whether that's a week at a time or just for a day.
Getting a startup off the ground is not a 9-5 job. It requires flexibility, the days often running at odd hours. This is what makes the partnership between startups and coworking spaces so appealing; they are tailor-made for each other.
2. No overhead costs
Startup businesses are busy. You want a workspace solution that keeps your schedule as clear of admin tasks as possible, allowing you to focus on the tasks that matter. 
Coworking spaces are managed by the building, meaning you don't have to worry about cleaning and maintenance. You simply turn up, plug in and get to work.
3. Enjoy a workspace that scales alongside your business
Because coworking spaces are designed to cater to multiple businesses, it stands to reason they're also flexible when it comes to the size of your startup.
The early stages of business growth can be unpredictable; you may go on a hiring spree and suddenly need more space. Or, perhaps you've been working with contractors for a short while and the partnership is coming to an end, meaning you don't need as large a workspace.
Coworking arrangements are perfect for this level of unpredictability; because you can hire them as and when needed, you can adjust the number of desks you need as well – on extremely short notice if necessary.
4. Networking opportunities
Networking is one of coworking's greatest strengths. You'll be sharing a workspace with professionals from a diverse range of industries and sectors. Some will overlap with your own, others won't; regardless, it's a great way to meet new people and form new partnerships which can have a proactive impact on your business.
Coworking spaces also typically have an adjoining recreation area, where you can exchange ideas and ways of working in a relaxed way – or even find new clients right on your doorstep.
5. Access to a wider network of talent
With professionals from a broad range of specialisms in close proximity, coworking spaces are great not just for networking, but for recruiting as well. 
In the early stages of your business growth, you may need to outsource tasks that your existing team can't perform. When coworking, you have essential access to talent outside your organisation's current capacity, some of which may be looking to partner with a business just like yours. You never know who you might strike up a conversation with – so, get networking!
6. Maintain a professional image 
Even as a startup, a professional appearance is everything. Coworking is the best of both worlds because:
It offers a flexible workspace that you can use when needed; no more, no less

It shows key personnel and stakeholders that your business is taking strides to operate in a stable and permanent capacity
Professionalism says a lot about a startup and having an office address – even if it's a coworking office – can make a world of difference in attracting new talent and making a good first impression with investors.
7. Accessible and centrally located
Last but not least, coworking spaces are often situated in central locations, positioning your business in the perfect location without breaking the bank. Central offices are a luxury that few organisations can afford, but even startups can benefit from life in economic hubs with the aid of a coworking space.
One example of excellent accessibility comes from the long-awaited and recently launched Elizabeth Line, which eases travel to and from central areas throughout London. For businesses using Us & Co's office spaces, for example, getting to our Stratford location has become a breeze.
Give Your Startup a Boost with a Coworking Space at Us & Co
Like the sound of an easily accessible, well-kept, flexible and sociable workspace?
Us & Co is a series of professional workspaces in London and Dublin. We currently house a number of startup businesses in each of our 3 locations, so if you're looking to join them in our attractive coworking spaces, we'd love to hear from you.
Contact us today to find out more about our flexible office spaces for rent, or book a tour of our facilities below.
In a corporate setting, the word 'training' is often met with a groan. However, it doesn't need to be this way – teaching your team new skills has the potential to be engaging and enriching when done right.
As with any corporate event, the successful execution of your corporate team training hinges on the strength of its planning. The old cliché rings true: "If you fail to plan, you're planning to fail."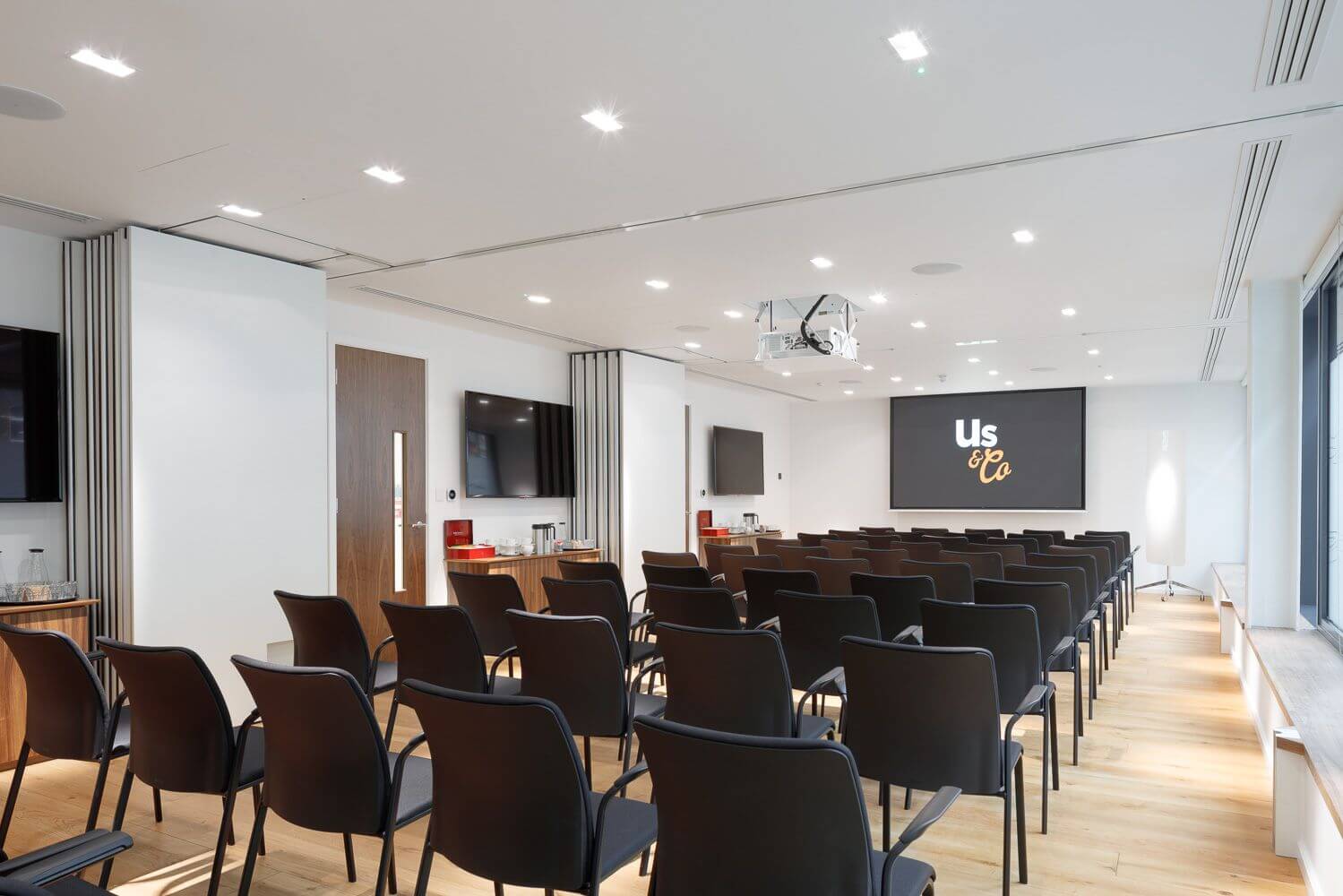 Making the Most of Your Next Corporate Team Training Day
To help your next team training event make a lasting impression and engage your employees, we've compiled this list of 8 steps to follow when in the planning stages. 
1. Start Planning Well in Advance
First and foremost, it's important to start the planning process early. We recommend getting the ball rolling at least a couple of months in advance – depending on the size and scale of your event, you might want to allow even more time. 
For example, if your training event is localised to hosting attendees from a single department, it won't require as much planning as a company-wide training day. Assess the scale of the training and plan accordingly. 
Planning early is important for the following reasons:
It lessens the inevitable stress of planning an event at scale

It gives you plenty of time to identify and address any logistical hiccups that might crop up

It allows you plenty of time to market your event internally. Giving your employees a heads up in advance can go a long way
2. Know Your Budget (and Stick to It)
This goes hand-in-hand with knowing the scale of your event. Budgeting is an important task in the first phase of planning, so consider how many people will be attending, how long it will go on and where it will take place. This will give you some idea of the budgetary requirements for the day, allowing you to plan accordingly.
Alternatively, you may be given a specific budget to work with right off the bat. In this case, you should stick to it, erring on the side of frugality when weighing up costs. 
Some of the key areas for training expenditure might be:
 A venue (if you're planning to host the training away from your regular offices)

Catering – will you offer lunch or just traditional refreshments?

Travel/parking for attendees

Guest speaker – if budget allows, this is great for generating interest in the event
Each event will be unique, so carefully consider the budgetary requirements for your circumstances.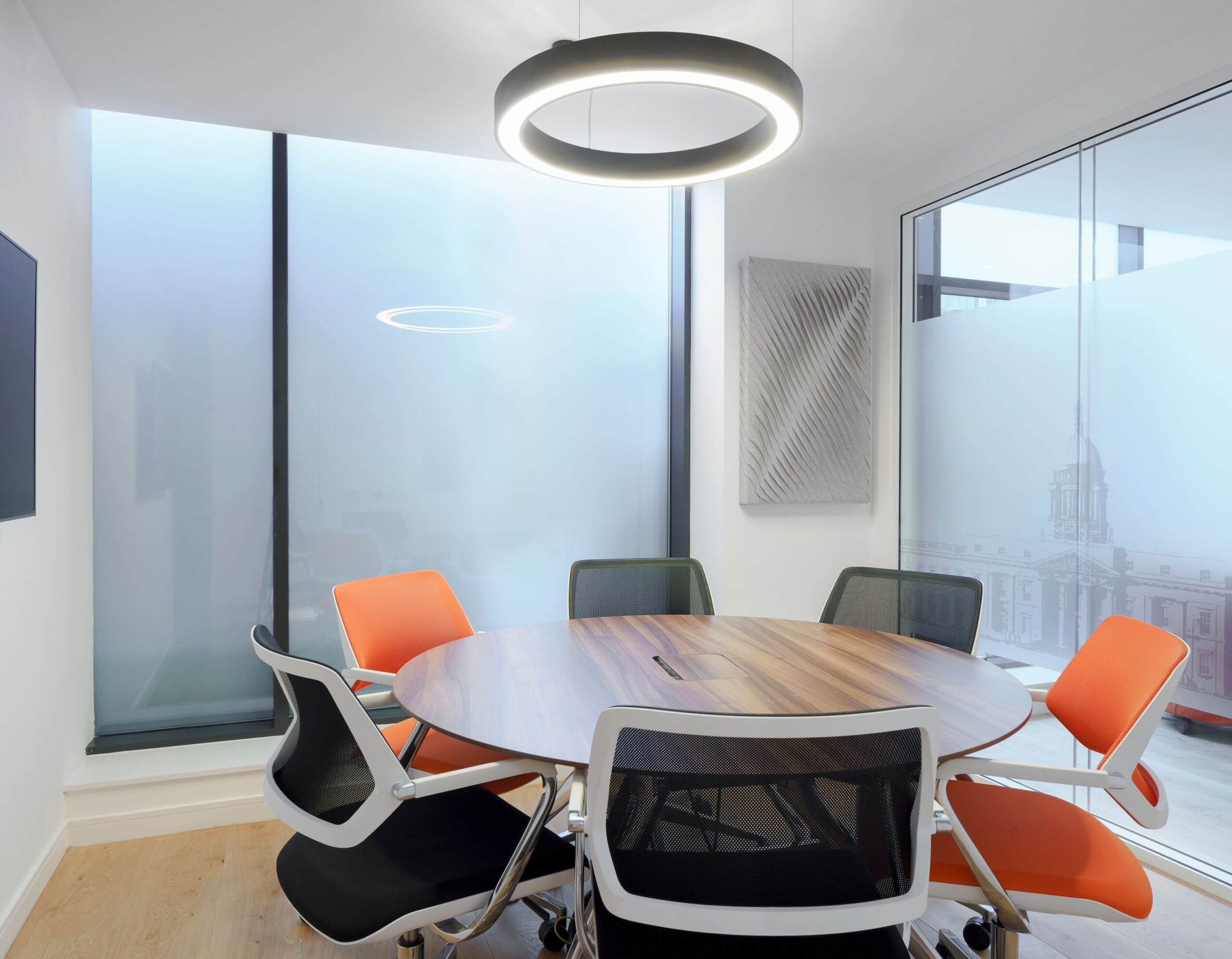 3. Designate Tasks to Your Team
Every successful event relies on the cohesive team behind it. One of the best things you can do is to assemble a trusted team of organisers to help you plan for success.
When you have your rough plan of action, choose the right people to help you bring it to fruition. This will depend on what you want from your event; the more intricate it is, the more hands you'll need helping behind the scenes.
With the right team, you'll mitigate organisational stress and free yourself up to focus on the tasks you do best.
4. Don't Forget Refreshments!
As mentioned earlier, it's important to provide refreshments for attendees. This is one of the surest ways to keep them engaged.
For full-day training, consider how you will facilitate lunch for everyone. Some event venues will provide catering services, while others will offer vouchers for nearby eateries. Or, if you have the means, perhaps you'll choose to handle catering yourself. Whatever you choose, consider the venue carefully, as this could have sway over the best course of action.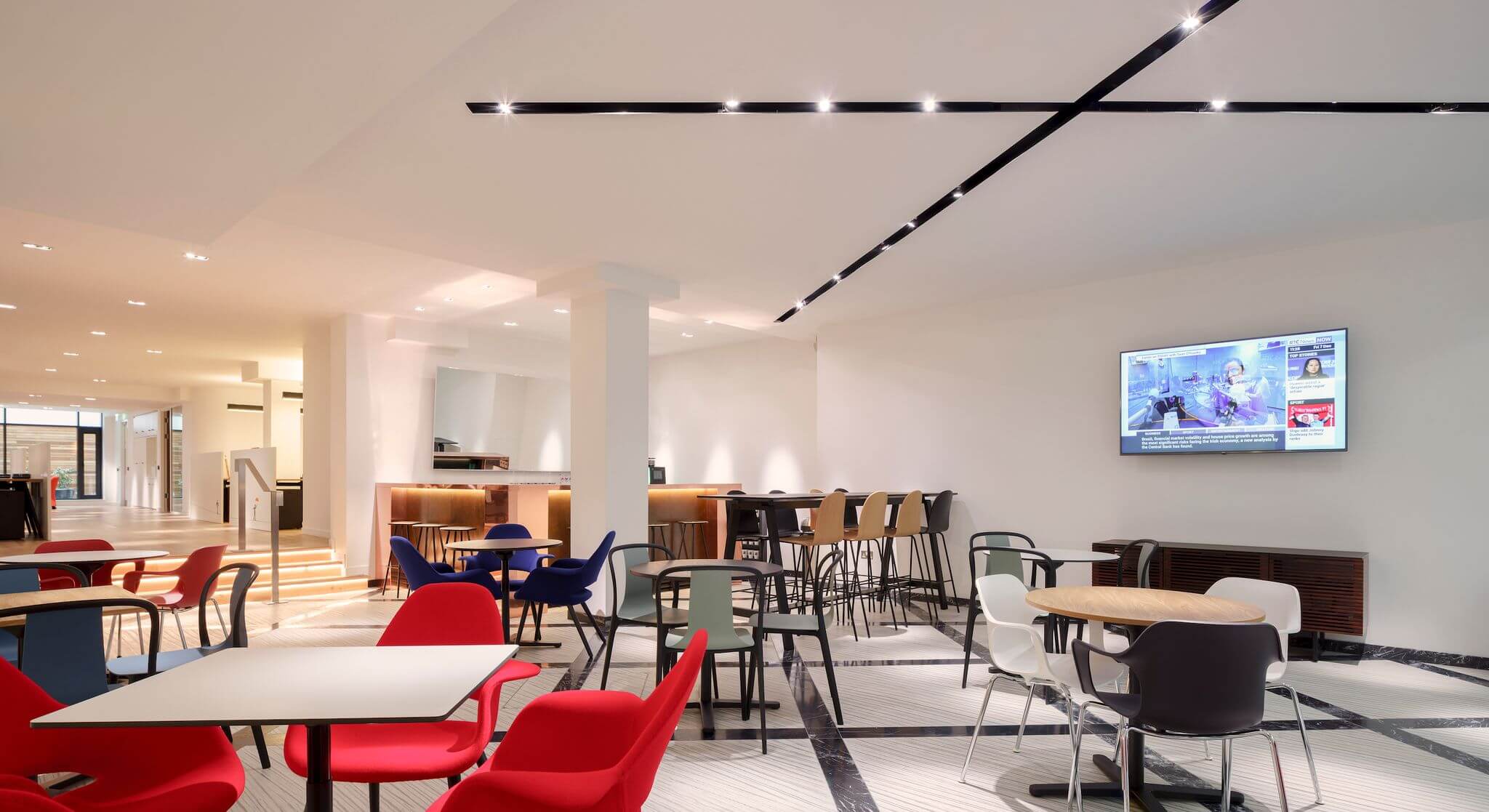 5. Accommodate Virtual Attendees
In a post-COVID world, perhaps not all your attendees will be able to make the training in person. If this is the case, be sure to plan for accommodating those dialling in via video call.
For virtual attendees, it's also important that you make the process for joining the event clear ahead of time – send a virtual invite for the meeting in advance and consider the logistics of hosting virtual attendees alongside physical ones.
Learn more about finding the right workplace solution post-COVID-19 in our blog.
6. Plan Your Training Material Carefully 
Whatever the theme of your team training – be it onboarding, cybersecurity, ethics, time management or anything else – choosing the right training material is key. 
Perhaps you'll be training your team with material produced in-house. If this is the case, familiarise yourself with it thoroughly in advance to make the training as seamless and free-flowing as possible.
Also, consider how the material will line up with other factors on the day. For example, if your training relies on audience engagement, consider the practicalities of this within your meeting space, as well as how you will engage those attending virtually.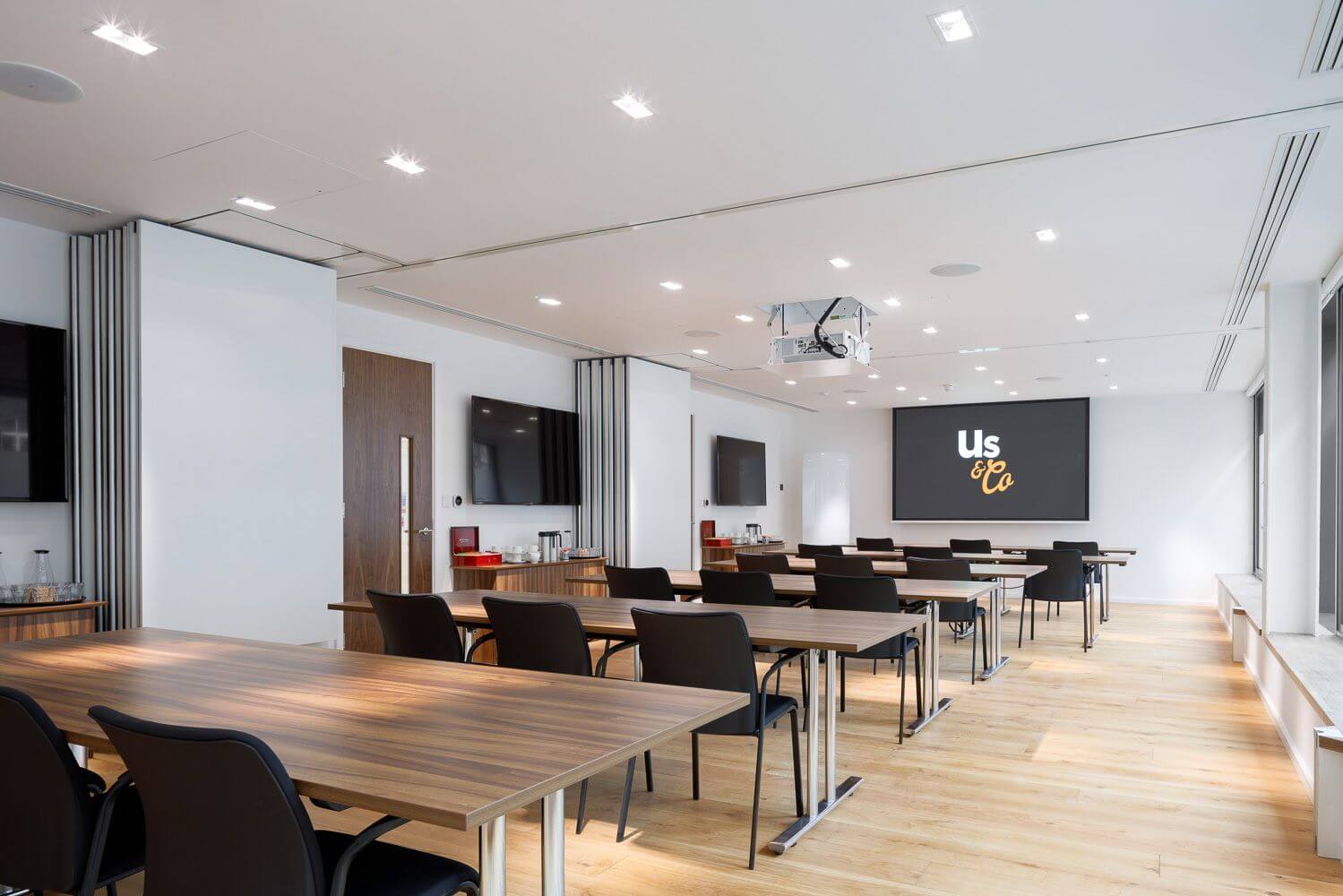 7. Engage Attendees with Practical Tasks
Employees are most engaged when they're actively participating in the training, rather than being spoken at for extended periods.
Aim to incorporate interactivity into the training to encourage participation – whether that's through group-based activities or by inviting attendees to share their experiences and opinions on any given topic. This is also a sure way to help attendees survive a long meeting in general!
8. Choose a Convenient Location with Good Facilities
Last but certainly not least, the location of your training is often instrumental in its success.
Choosing a meeting room or events venue in the right location and with the right facilities will play a large role on the day. A fully serviced meeting room in a central location is the clear winner, so if this is the route you choose, look out for the following facilities and perks:
Flexible hire solutions that cater to day-long and longer-term hires

Fully serviced and thoroughly cleaned facilities

On-hand staff to assist with setting up/any issues you run into 

A fully stocked kitchen and lounge area to offer networking opportunities to attendees

A convenient, central location with proximity to local amenities including parking and restaurants
Read our top tips on what to look for when hiring a meeting room in our blog.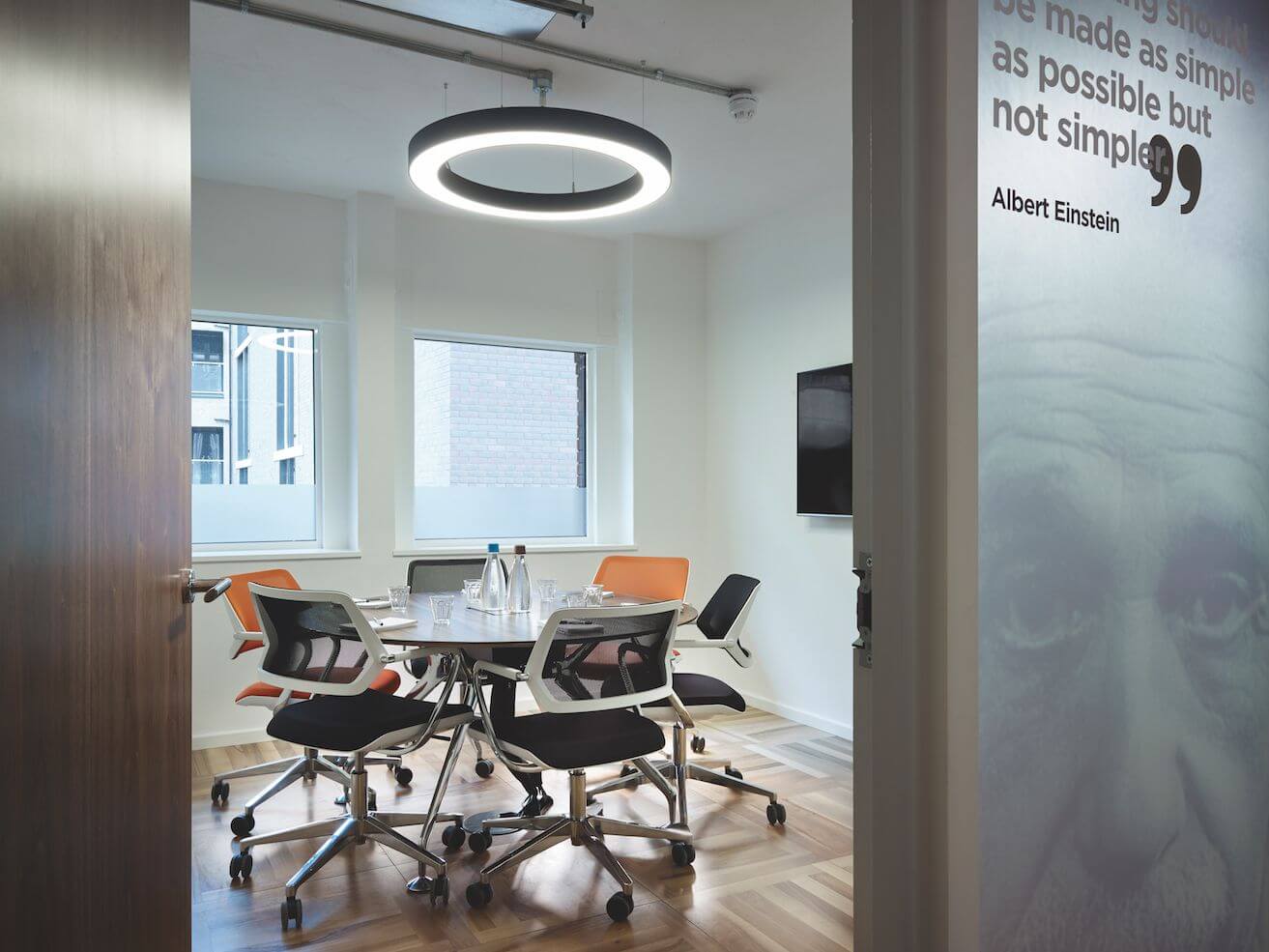 Enhance Your Corporate Team Training with Us & Co Today
Us & Co is a collection of professional and flexible workspaces in London Stratford, London Monument and Dublin, catering to all your business needs – be it a day office space or a hired meeting room in which to host your next work event.
With our meeting facilities and conference rooms for hire, you can make your next team training day a memorable and smooth experience. Contact us to find out more or book a tour of our facilities today.
How Co-Working Can Improve Workplace Productivity
Co-working spaces are one of the most exciting evolutions of the modern office. Flexible, affordable and extremely convenient, they represent a new way of managing your team's work environment, with a range of benefits that can supercharge productivity and creativity.
Workplace solutions post-COVID-19 have had to adapt to move with the times, which has influenced the rise in popularity of co-working. In this blog, we'll run through some of the noteworthy improvements incorporating a co-working space can have on your office routine – from both a productivity and practicality standpoint.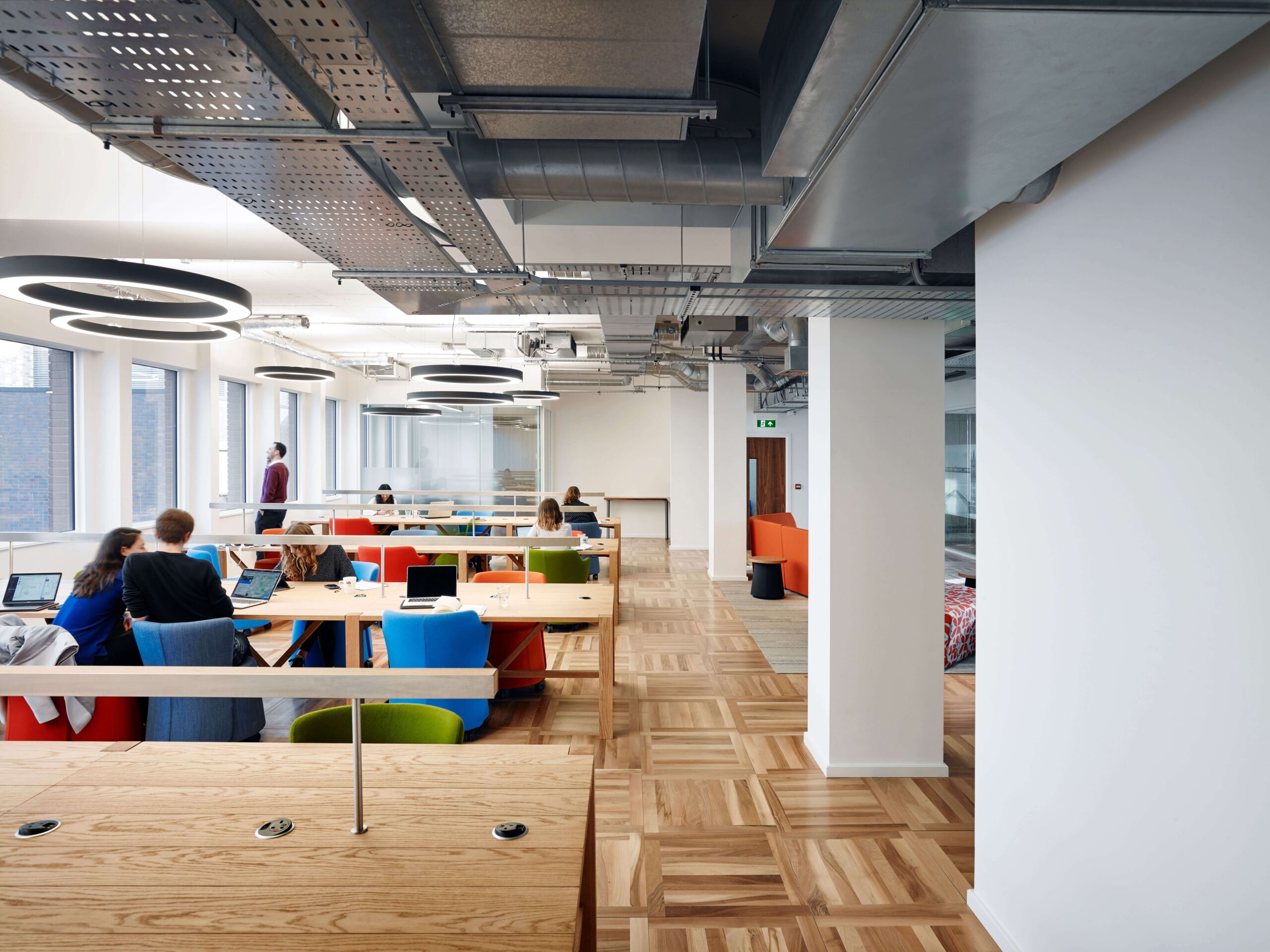 The Productivity Benefits of Co-Working
Below are some of the top benefits that working in a co-working environment can have on the productivity of both you and your employees.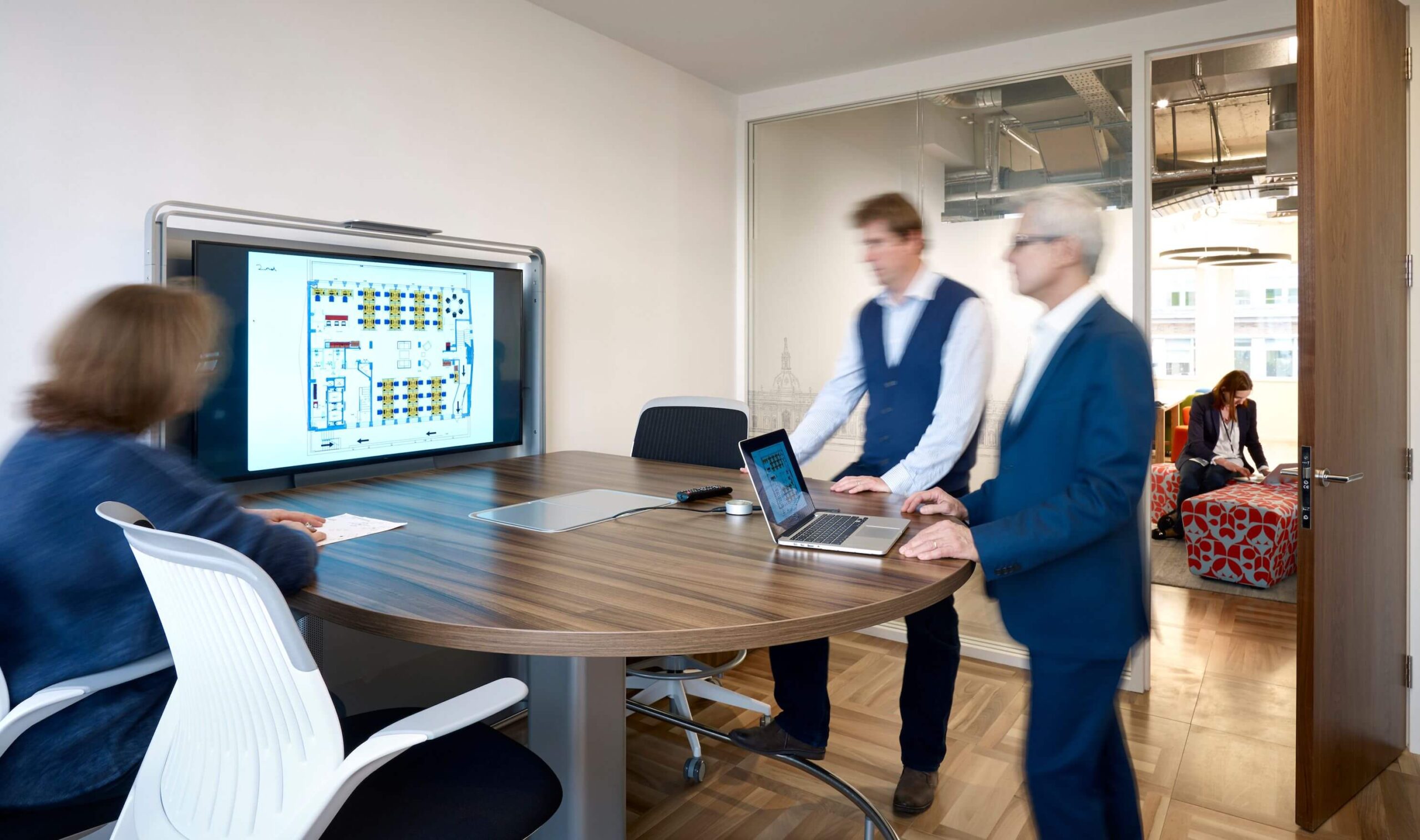 All the Facilities & Amenities You Need
Most of the appeal of co-working comes from the convenience of having everything you need provided on arrival. From fresh coffee to superfast Wi-Fi, you don't need to lift a finger when it comes to improving the quality of your workspace – it's all taken care of for you.
Common facilities and amenities you can find at your typical co-working day office include:
Wireless connectivity and charging points at every desk
Co-working offers workstation privacy without causing isolation
Meeting rooms and spaces for teams of all sizes
Fully stocked kitchen with tea, coffee, bottled water and fridge space
Common areas perfect for facilitating networking with other workers
Desk storage (perfect if you plan to use a workstation frequently but don't want to pack up shop each evening)
Having easy access to all these essentials allows you to get on with your day without worrying about organising these other essentials, which in turn can aid your productivity.
Embrace the Power of 'Contagious Productivity'
One of the biggest strengths of co-working is the opportunity to work in the same space as other professionals in completely different lines of work. From pioneering creatives to bona fide data whizzes, you'll be co-working with other experts who embrace productivity from a range of unique perspectives.
Research shows that productivity is contagious. By working with similarly motivated but very different people, you're in the perfect environment to give you the impetus you need to keep working at peak performance.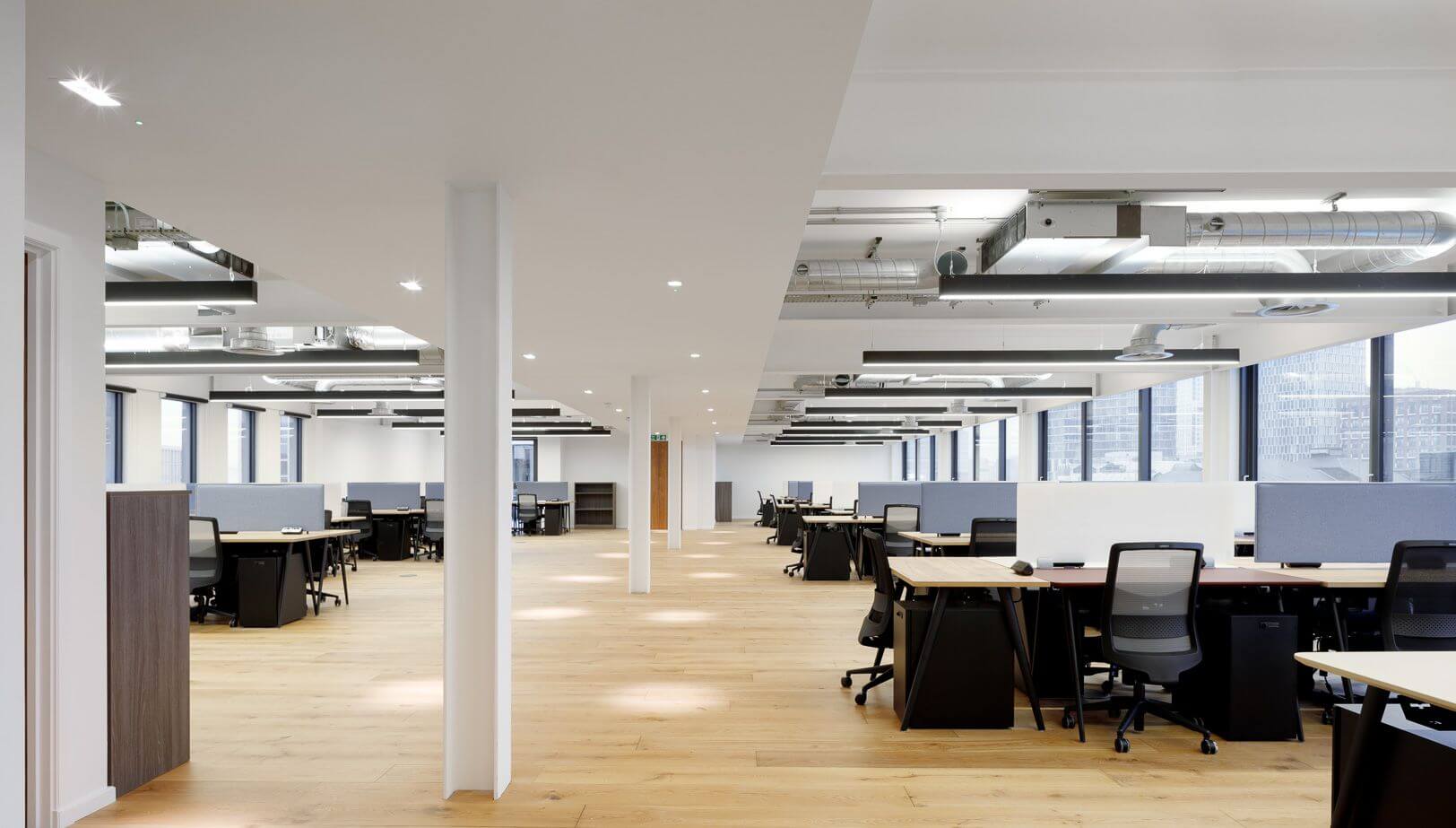 Enjoy a Cross-Pollination of Ideas with Other Workers
Contagious productivity is only one side of the coin. If you're a keen networker, you can capitalise on this environment by sharing ideas and modes of working with professionals from other industries, in turn boosting your creativity and refreshing your perspective when you need a break from the routine of your work.
This cross-pollination of ideas is vital in the modern working world, and co-working spaces are where this concept can be lived out in an everyday work environment. Inhabitants of a co-working space enjoy a sense of community that few other working spaces can cultivate, resulting in an increase in productivity in your workplace.
A New Way to Keep Your Home and Work Lives Separate
There's no denying the convenience of working from home. It's become an essential part of modern office life, but it can be tricky to transition between work and home life when your whole day revolves around the same space.
Co-working offers a flexible work environment, while conveniently freshening up your routine, giving you a means of separating business and pleasure with minimal hassle. With a day pass, you can use a co-working space at your convenience without being tied to going into the office every day.
However, both options have their advantages, so nothing is stopping you from using co-working and working from home together – it's all about what works best for you.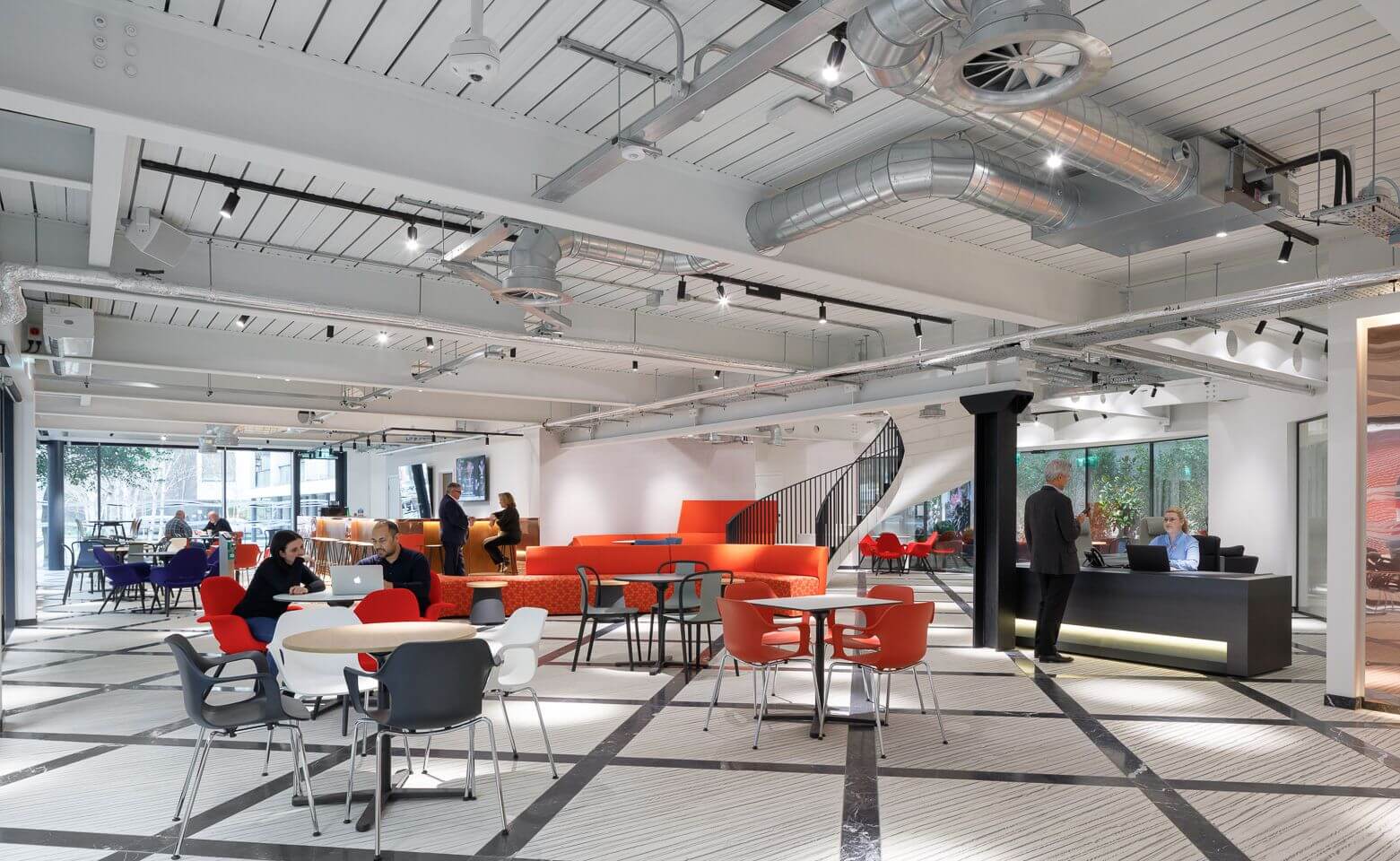 Flex to Your Business's Practical and Financial Requirements
Flexible working is a win-win for employers and employees. Aside from the ability to optimise your working day from a personal standpoint, a co-working environment can also be used flexibly according to the needs of your business.
If you need an office space at certain times throughout the month but don't have the finances to rent an office space full-time, a day office is a perfect solution.
Choose the optimal space for your needs by only hiring the office space when you need it, effectively cutting costs while providing a collaborative space for your team.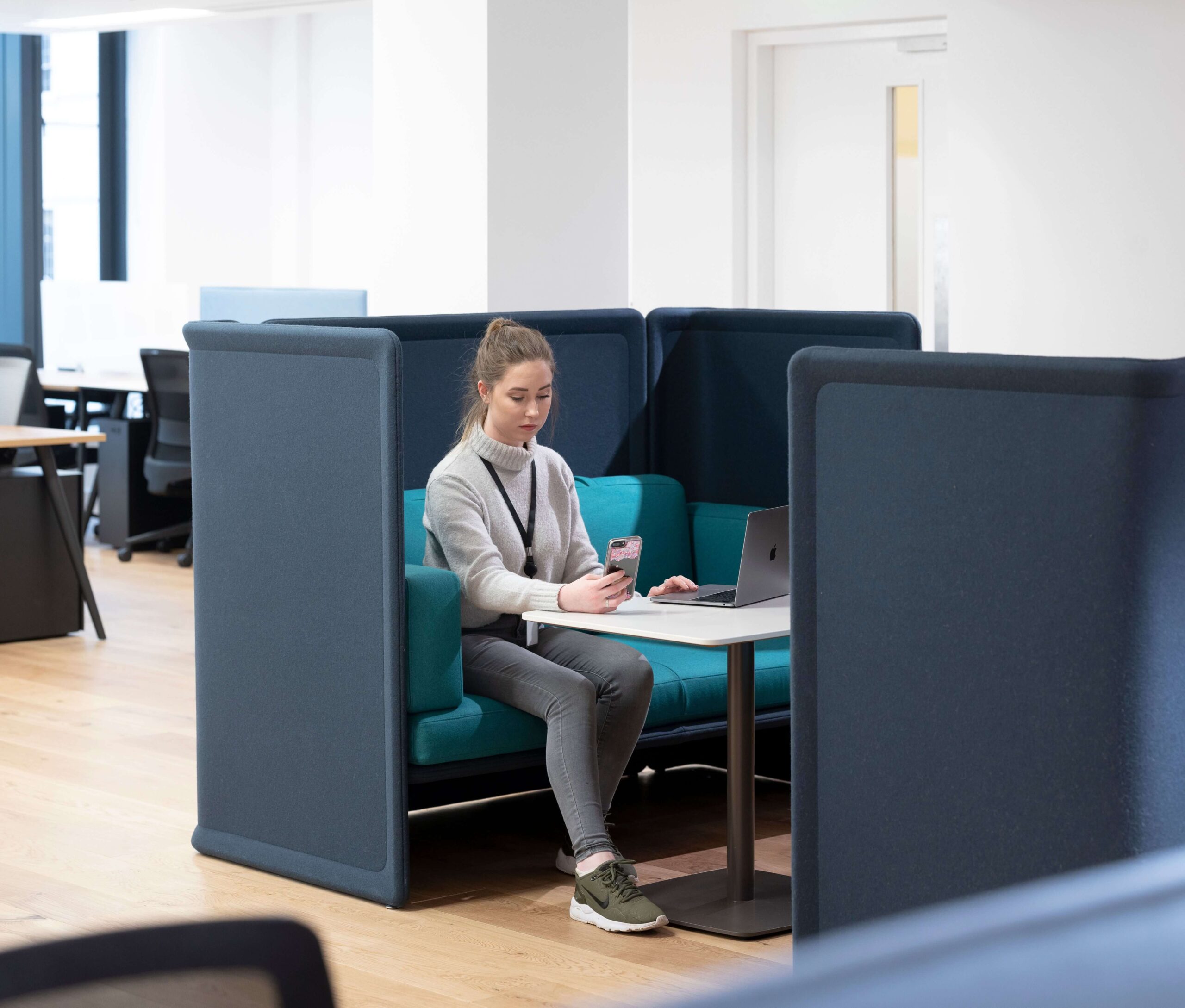 Your Office's Upkeep is Handled by the Building Staff
Let's face it: organising cleaning and routine upkeep of an office can be an administrative hassle, especially if your days are busy enough as is. With a co-working space, this is all taken care of, minimising any hassle that might crop up because of a routine inconvenience.
If any issues arise – such as a connectivity problem or running out of kitchen supplies – it's a simple case of chatting to the on-hand building admin, who will be able to sort out the issue as needed.
For more information, read our handy guide on everything you need to know about hiring a day office.
Increase Productivity in the Workplace with a Co-Working Space
If you're interested in finding out more about renting a desk or office space in a co-working environment, we'd love to hear from you.
At Us & Co, we run a series of comfortable, modern office spaces for rent in London and Dublin. Whatever size of space you're looking for – be it for a single desk or space for a larger team – we're designed to accommodate you.
Get in touch with our team today to find out more about hiring a co-working space at Us & Co.
How to Find the Right Office Space as a Start-Up Business
So, you've successfully launched your start-up business. You've hired a few employees and it's time to consider moving into a full-time office space. This can be a daunting prospect, but it's also an exciting one ripe with potential.
The importance of a suitable work environment cannot be overstated. There's a long list of things to consider when on the hunt for the ideal office, particularly when you need the flexibility that life as a start-up requires.
In this guide, you'll find tips and some things to bear in mind when searching for your business's first office space, along with pointers on making the right decision for you and your team.
Why the Right Office Space Matters
Aside from the practical benefits of working in a space that has the necessary amenities, there are also benefits to productivity for you and your team to consider. Company culture is important, and the right location can play a substantial role in establishing this culture.
Your start-up's first office space is important for the following reasons:
It will set the mood for your employees – so an attractive office with contemporary facilities is a no-brainer
A healthy work environment has a positive impact on productivity
An office in a strong location sends the right message to stakeholders and potential employees
The right office will act as a springboard as your business continues to grow
A reliable office provides some semblance of stability to your daily workflow. Even when your work inevitably throws up hurdles to overcome, it's important that your office isn't one of them!
Your Office's Location is Vital
Establishing your team in an appropriate location is one of your chief priorities when office hunting. Making your base in the right location will set the tone for your team, your partners and your clients.
Choose an office in an area that will serve you well with the people close to your business, with good access and close proximity to fundamental services like restaurants and transport hubs. Also consider things like the availability of natural light in the office, as natural light can improve workplace productivity as well.

Determine What Facilities You Need in Your Office
Getting together a list of desired amenities for your start-up's office space is another crucial consideration to make before you begin your search. This will vary from universal considerations – like meeting rooms and recreational space – to facilities that are more 'nice-to-haves' or specific to your field, like breakout spaces, standing desks and office equipment exclusive to your industry.
Some common ones to think about are:
Meeting rooms
Breakout rooms for employees
Office layout
Kitchen equipment and space
Leisure space
General office equipment you want for all your employees
Parking
It's important to balance the essential facilities you offer with additional bonuses that contribute to your workplace culture and employee wellbeing. Flexible working is becoming increasingly desirable for employees and employers in the UK, so providing a means of facilitating this for employees where possible will go a long way.
How Much Office Space Do We Need?
Space is another key consideration. Of course, the size of your desired office will depend on the number of team members you have, and whether you're planning to continue growing in the near future.
As a rule of thumb, we'd recommend a minimum of 40 sq. ft. per employee for everyone on your team to remain comfortable. You'll also want to consider things like meeting room space, which won't require as much permanent space per employee, but still enough to accommodate your whole team comfortably.
Private office floors to rent may be an appealing option, but a co-working office space is viable as well, especially for smaller start-ups that need an adaptable arrangement that can change on a monthly basis.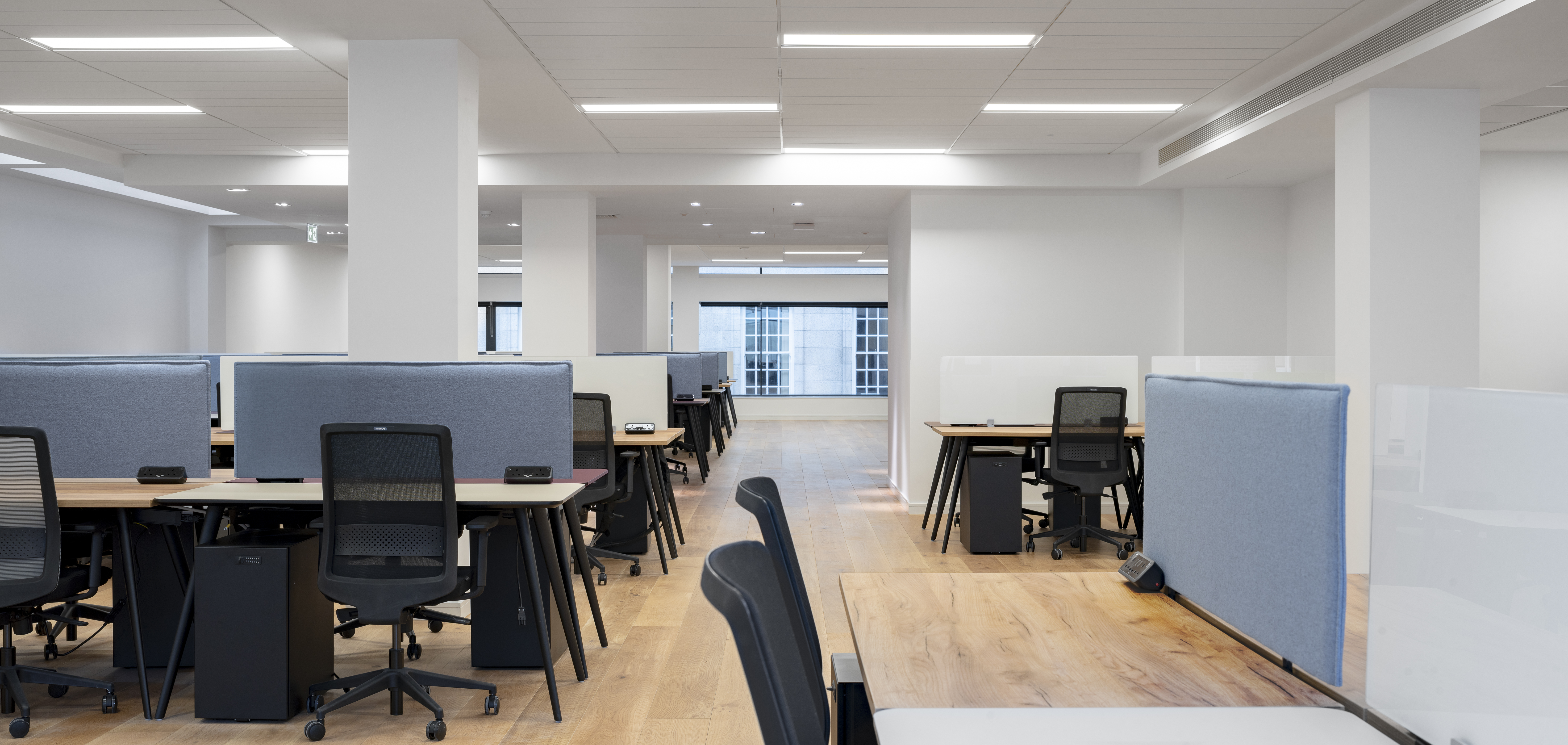 Understand Your Budget and Costs
For start-ups, defining your office budget is very important, particularly seeing as your income may vary from month to month.
As such, a serviced office space can be a real winner, offering a single-package deal that covers every cost of using the space. Serviced office spaces typically offer this arrangement, which is part of what makes them so popular with start-ups (alongside the opportunity for networking with other businesses in the building).
At Us & Co, we offer rolling monthly flexible office memberships on co-working spaces – the perfect solution for start-ups who require a greater sense of flexibility. With this membership, space can be increased or decreased as needed, giving you an office that moulds to your needs even as your business evolves.
Consider Utilising a Co-Working Space for Unrivalled Convenience
The benefits that come with a co-working space – alongside the convenient membership package you'll find with such an arrangement – make it well-worth investigating for start-ups who need office space that grows alongside your business and team.
Start-up life is constantly in flux, so you may find yourself in need of an adaptable work environment that gives you room to grow and takes the hassle out of running an office. If you're based in London or Dublin, our serviced spaces could be the perfect solution for you.
A co-working space also typically comes fully furnished. All you'll need is the personal essentials your workforce uses day-to-day – just turn up, plugin and you're ready to go.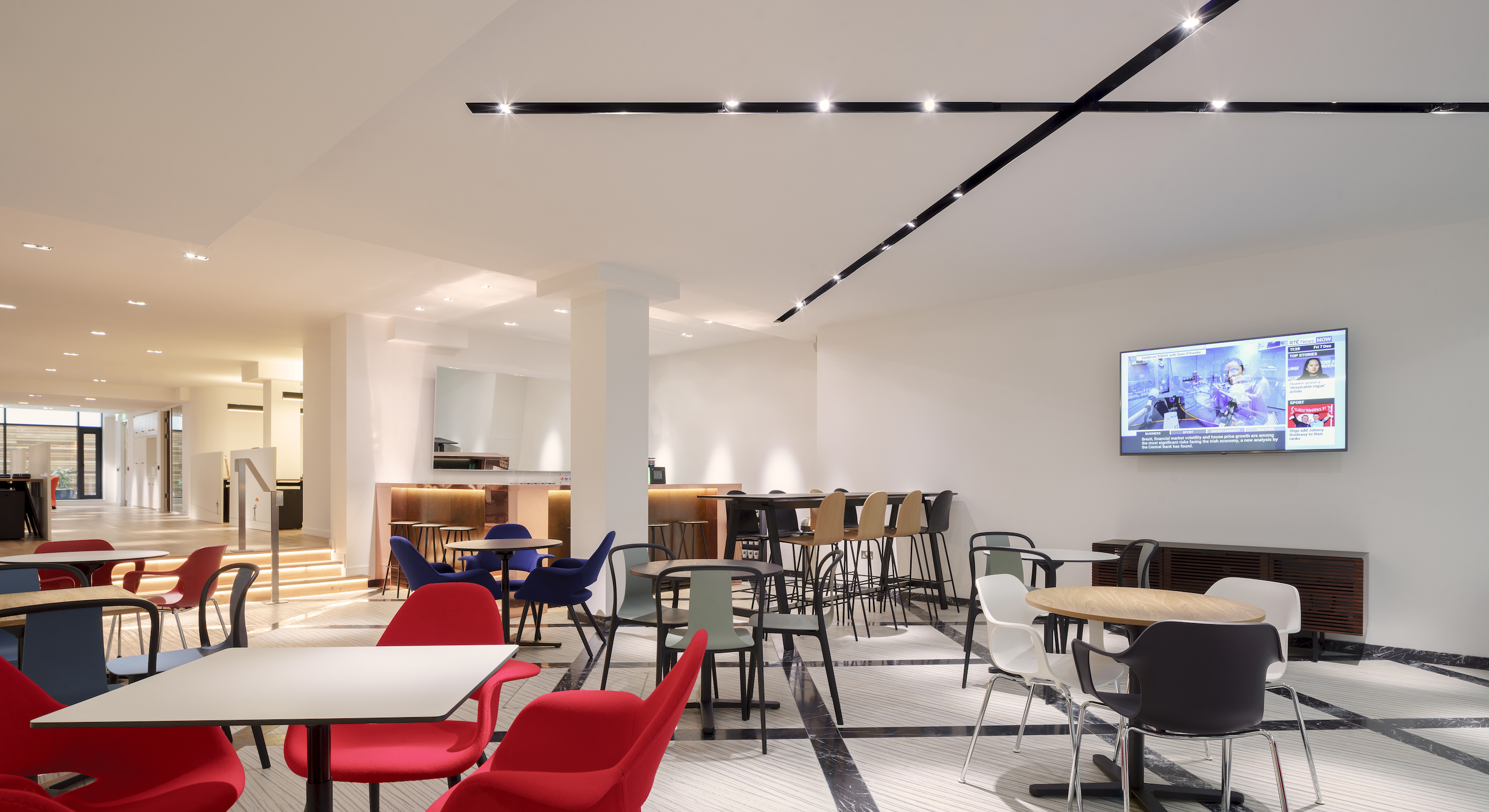 Enquire About a Coworking Office Space for Your Start-Up Business
If a co-working arrangement sounds like your ideal start-up office space, get in touch with us today to find out about membership with Us & Co and to book a tour of our office spaces.
With co-working facilities in London and Dublin, we're fully equipped to facilitate start-up businesses from a range of industries in the UK and Ireland.
Whether you're a team of 4 or 100+, our range of options has something for you. Browse a virtual tour of each of our 3 locations below and give us a call if you'd like to find out more.
London, Stratford – Us & Co Virtual Tour
London, Monument – Us & Co Virtual Tour
Dublin, St Stephen's Green – Us & Co Virtual Tour
Everything You Need to Know About Hiring a Day Office
Contemporary work life is in a state of flux. Thoughtful workspace allocation has become the norm, with modern businesses increasingly looking towards a flexible use of office space to accommodate their employees.
Day offices are an enticing option that businesses have become increasingly drawn to, across the UK. Their flexibility and ease of use have made them a popular option for businesses looking for an office space that moulds to their needs.
---
What is a Day Office?
Day offices are a flexible and reliable solution for businesses who need a temporary workspace for a day, or a set number of days each month. These office spaces are private and fully equipped to allow a business to simply show up, plugin and start working.
Renting office space for 1 day can typically be done on a flexible plan. You choose the day or days you want to rent the office space, and it's then yours for that period of time. Find out more by viewing Us & Co's day offices.
---
The difference between a day office and hotdesking
This may sound similar to hotdesking, but there are some key differences.
While both hotdesking and day office rental is a flexible workspace solution, hotdesking is a little more unpredictable in that your exact workstation can change depending on who else is using the space. 
With day offices, the entire space becomes your private office for the day, meaning you can use it consistently without any disruption for as long as you're renting it.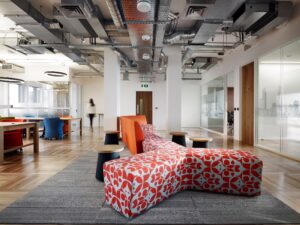 How a Day Office Can Enhance Your Business
If you're a business owner looking for a workspace for your employees, day offices offer a secure, adaptable space that can flex to and around your schedule. The benefits of flexible working are a win-win for employers and employees!
These spaces include workstations built-in for however many employees you need space for, freeing you up from worrying about office furniture.
Many day offices also have convenient amenities built-in, such as kitchen spaces, breakout areas and even some catering options. They're the perfect companion to a hybrid work style if you're looking to balance days working from home and getting your team together in a more corporate setting when desired.
---
Cultivate a professional image without the stress of maintaining an office
Because day offices are fully set up ahead of each visit, they're the perfect way of enjoying an office environment minus the commitment that comes with handling it all yourself. You're free to show up, get your work done, and leave – while maintaining an air of professionalism that comes with having your own space.
---
An office space that flexes around your requirements
Many day offices are not just flexible schedule-wise but are also flexible with the amount of space you can hire. They can cater to businesses of all sizes, whether you need space for 6 or 100 employees. This means your plan can also scale alongside your business if necessary, giving you space to grow without the hassle of finding a new office. 
With more and more companies embracing the decision to work from home, a day office complements the modern working life if you still want to keep an office setting for a few days here and there.
Read our blog on the benefits of renting a desk for the day to find out more about how a day office can enhance your working day.
---
The Employee Benefits of Hiring an Office Space for 1 Day
Day offices aren't just great from an employer's perspective; they can also offer a great work environment for employees to enjoy as well.
---
Collaborative work environment
The biggest thing that working from home is missing for many businesses is a sense of collaboration between team members. If your team benefits from days in the office together, a flexible office environment can be the perfect means of doing so when needed.
Whether you need  a space intermittently or as part of a rolling monthly plan, a day office is a fantastic way of injecting some cooperation and productivity into tasks where needed.
---
A change of scenery for home-workers
If your team is used to regularly working from home, a day office can offer just the change of scenery they need to enhance productivity. There are more pros of working from the office than simply a fresh environment, but the importance of a break from working from home can't be overstated!
---
Unique networking opportunities with other tenants
Coworking spaces present an indispensable opportunity for networking. With a range of other businesses under one roof, it's the perfect environment for sharing ideas and engaging with other professionals on a daily basis.
Outside of your own office space, communal areas are a great space to meet like-minded people and share ideas.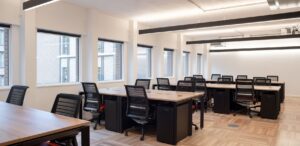 What to Look for in a Day Office Space
If you're in the market for a day office, there are  important considerations to look for when choosing the right space: 
A flexible rental plan that works for your business and workforce

Attractive premises that show your business in its best light

Access to breakout spaces and

meeting rooms

Fast, reliable wi-fi

Regular cleaning services between sessions and robust

COVID-19 safety measures

Location convenience – close to transport hubs and other important amenities
Day offices are designed to give you all the comfort of a top-tier office environment in the most convenient possible package, so choose a space that best fits this brief.
---
Find the Perfect Office Space for a Day with Us & Co 
If you're looking for a flexible office solution in London or Dublin, Us & Co's day offices may be perfect for you. Contact us today to find out more about our gorgeous spaces and to book a viewing.
You can also see virtual tours of our locations below:
London, Stratford – Us & Co Virtual Tour
London, Monument – Us & Co Virtual Tour