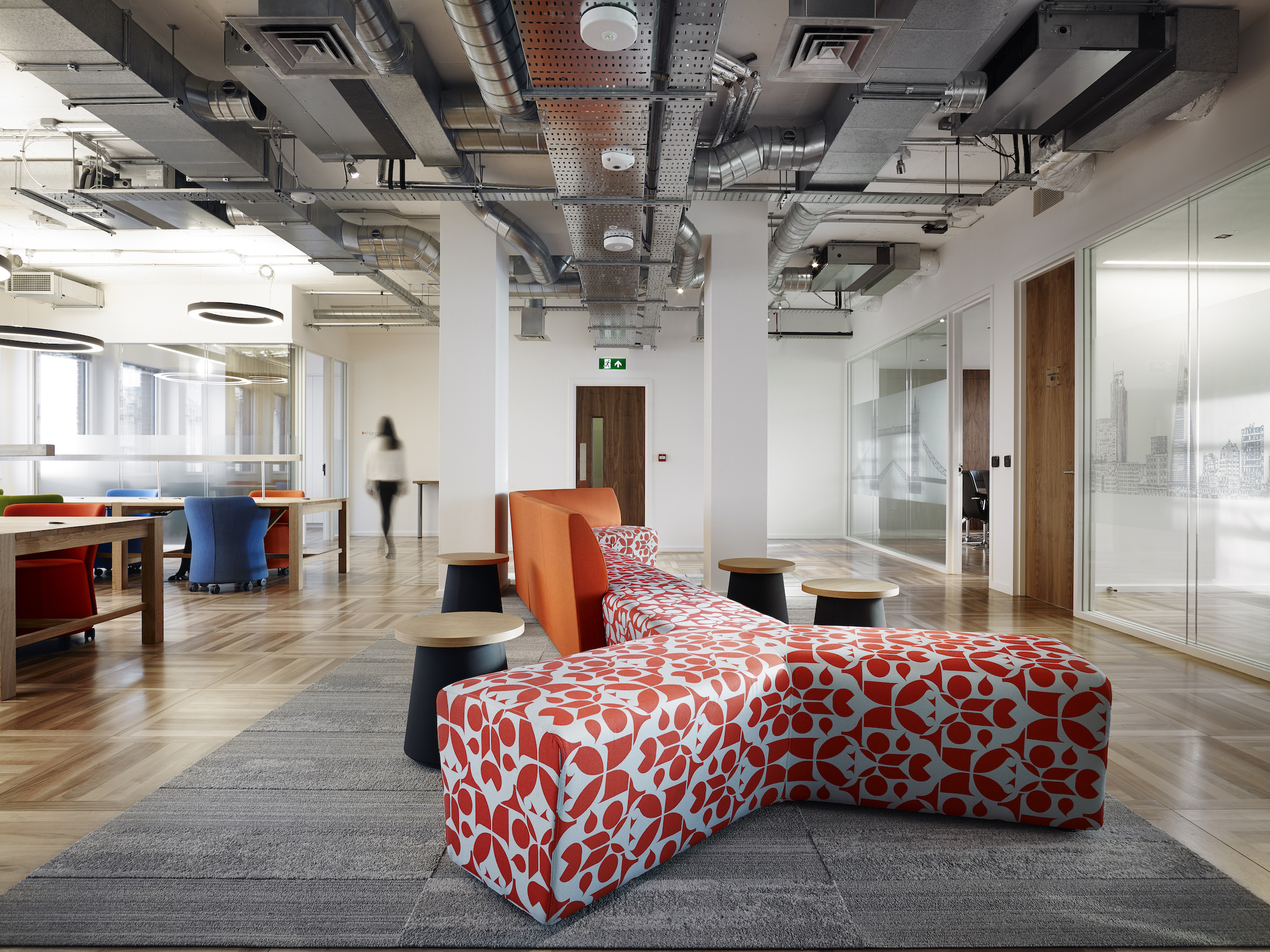 The rise of flexible working has brought flexible workspaces to the fore in recent years. They may be nothing new but before the COVID-19 pandemic showed us the importance of a healthy work-life balance, the advantages were mostly confined to how they benefit employers rather than employees.
Today, there's much awareness of how flexible workspaces are a win-win for employers and employees. From top to bottom, they can contribute to greater happiness and productivity, while fitting in with the fast-paced demands of the modern work world.
We're big believers not just in flexible working, but also in having a workspace that complements this flexibility on every level. With that in mind, let's take a look at what flexible workspaces are and how they can enhance your work environment.
What is a Flexible Workspace?
Flexible office spaces give occupants access to a professional work environment without the hassle of owning or renting outright. Most often, this is a serviced space that requires minimal upkeep on the occupant's part, with a versatile series of rooms that's often shared with other like-minded businesses (although not always). 
The types of flexible spaces available include day offices, co-working spaces or even individual rooms such as meeting rooms or conference facilities that can be rented out for short periods.
This is especially useful for start-ups looking for an office that don't want the long-term commitment of leasing a space indefinitely. However, the advantages can also extend to well-established businesses that need extra space quickly and conveniently – when hosting a conference, for example. 
Some key features of flexible workspaces:
Typically open plan to encourage engagement

Shared kitchen and socialising facilities

Breakout spaces and quiet zones to complement various workstyles
Flexible offices are designed to mould to the needs of employers and employees on every level, hence the multipurpose spaces on offer (as well as the bespoke payment plans that are often non-contractual).
Flex Space Benefits for Your Business
Businesses who embrace flexible offices report a range of benefits that extend beyond the added convenience. Below are some key advantages:
1. Highly adaptable spaces with reduced overhead costs
Traditional offices are iconic for their cluttered and often mundane layouts. Of course, a cluttered work environment can also be an unsafe one; the working world has had to evolve post-pandemic, and the more breathable spaces of a flexible office are perfectly suited to this evolution.
Flex spaces include all the pieces of furniture and equipment you'd expect to see in a fresh office (minus the specific essentials like laptops, etc.). There's no need to uproot and 'move in' – your employees can simply turn up, plug in and get to work.
There's also the possibility of changing the space to meet your requirements. If you're looking to set up shop in a flex space for a longer period, you'll likely be permitted to move the desks and chairs around to suit your needs. This effectively makes the space 'yours' without any long-term commitment.
Needless to say, this all amounts in little to no overhead costs. Your business pays a flat fee for the space you use; electricity, water and even beverages can be included.
2. Enhanced productivity 
The lighter layout and versatile facilities can also contribute to greater productivity among your workers. They're not 'shackled to their desks', so to speak, with access to spacious, multipurpose areas designed to improve productivity.
As mentioned earlier, this includes quiet zones for focused work and breakout areas for collaborative tasks. Say goodbye to noise-cancelling headphones and awkward huddles in tight spaces – comfort and convenience is the name of the game.
3. They encourage networking & collaboration
Growing businesses understand the importance of networking all too well. You never know what possibilities a watercooler conversation can open up.
Because flexible offices are large enough to accommodate multiple businesses of various sizes, there's an indispensable opportunity to meet and work alongside other professionals. Co-working spaces are built to bring people together rather than separate them into cubicles, contributing to increased collaboration and, in turn, greater satisfaction. 
As we continue to lean into the advantages of the digital era, the world is becoming increasingly interconnected. Flexible spaces designed in accordance with the co-working model are spearheading this revolution.
4. They contribute to a modern workplace culture
It's a simple equation: happy employees = greater workplace culture. Workers are more savvy than ever about their work-life balance; they want an environment that enhances their happiness alongside their careers.
So, modern workplaces must offer a competitive work-life balance to attract and retain talent. Flexible spaces provide just that – greater freedom in the workplace and more scope for flexing around the work week, too. Because flexible workspaces can be tailored to your needs, you may choose to adopt a hybrid model whereby you have a set number of office days and working from home days. For modern employees, this arrangement is essential.
Find Your Flexible Workspace in London
If you're based in and around London, there are dozens, if not hundreds, of flex space opportunities. If you're looking to utilise one for your business, we'd love to hear from you.
At Us & Co, we run a series of professional, flexible workspaces in London. Beautifully fitted and conveniently located, they're a boon to businesses who are looking for a co-working space that complements the modern lifestyle.
Get in touch today to find out more and view virtual tours of our locations below: