Does your business take you to Stratford, London? Stratford has quickly become a prime placement for businesses in London, with a diverse range of businesses and freelancers taking up residence in the area.
Working in Stratford provides excellent transport links to the rest of London, including the London Central Business District in Canary Wharf which can take less than twenty minutes using public transport, perfect if you have meetings to get to outside of the borough.
Stratford may be becoming a strong business centre in East London, but it also has a wide range of activities and locations to appeal to the visiting business person.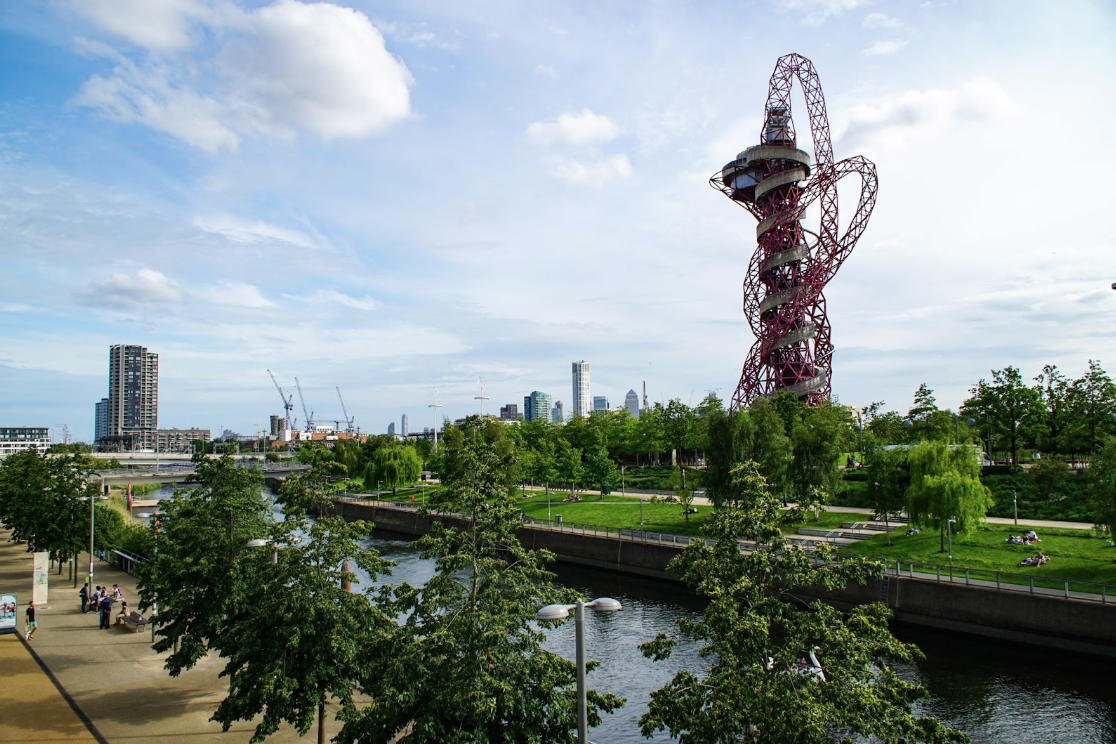 Working in Stratford
Stratford has become a thriving business location in the past decade, with a host of offices and businesses filling the area with unique ideas and exciting new ventures.
Us & Co Stratford is a professional workspace for freelancers, visiting business people and established businesses alike. Located a short walk from Stratford Tube, rail and DLR, Us&Co Stratford is in a convenient location for those with meetings across London. 
Find some of the best flexible office spaces, meeting rooms and co-working desks to suit your needs, with options for contracted spaces or day passes.
If you're planning on spending a few days in Stratford on business why not take a look at our workspaces to find the right one for you?
Stratford is also home to a large variety of activities and eateries to visit and enjoy in your downtime.
Visiting Stratford for Business
If you are planning to visit Stratford for business then there are a number of business-friendly hotels in the area. The Gantry and The Stratford Hotel are a short walk away through East London from Us & Co's Stratford-based office building.
Planning to stop for breakfast on your short commute from bed to desk? The King Eddie has the perfect Full English to give you the energy to fuel your day.
What to Do in Stratford, London
All work and no play make for a dull stay in Stratford. You may love what you do, but everyone needs some downtime to relax every now and then.
Stratford has really bloomed since the 2012 London Olympics, putting Stratford on the map for business and pleasure alike. So what is there to do?
Since Stratford was the location of the Olympic stadium it couldn't be easier to take a tour of the Queen Elizabeth Olympic Gardens that have been erected in the outdoor stadium, and take in the beautiful park that shows the legacy of the London 2012 Olympic Games.
The park was once completely paved but has been completely reimagined as a series of Pleasure Gardens, full of lush natural spaces as well as play areas and theatre spaces for people to enjoy in their off time.
Fancy taking a look inside the main Olympic stadium? Join a stadium tour and observe the Olympic stadium now that it has been converted into West Ham Football Teams' home base. Or perhaps you'd like to see the London Aquatics Centre, the home of the London Olympics Swimmers, and make use of the world-class facilities before heading back to the office.
Looking for something a bit more thrilling for your day off? Take a slide down the ArcelorMittal Orbit. Built to coincide with the London Olympics, this is the largest metal sculpture in the UK. Head up just for the views across London, and either abseil down this eye-catching sculpture or take the world's tallest and longest tunnel slide back down. What better way to see Stratford, London?
Perhaps you like to unwind in the evenings by watching a play or heading to the cinema? The Theatre Royal Stratford East and Stratford East Picturehouse have you covered. Stratford has an abundance of entertainment for you right on the Us&Co doorstep.
Discover Delicious Food in Stratford
When visiting a place for business, knowledge of food locations is a necessity, and knowing where to eat in Stratford is an important part of visiting the area.
Here East sits right on the edge of Olympic Park and offers a wide range of dining options, from restaurants to Alfresco dining, there are options for everyone sitting right alongside the canal.
Head over to Breakfast Club for a late brunch before heading into the office, or pop over to MOTHER Works for some wholesome vegan options after work.
Need a place to unwind? Roof East sits on the roof of Stratford Shopping Centre and is the perfect place to take in both the views and the vino after a productive day at work. Stratford's amenities have something for everyone, from lunch to after-work drinks and more.
These are just a few of the incredible eateries in the area, with more like The King Eddie and The Big Easy available to suit all tastes and lifestyles.
The Benefits of Working in Stratford
Working in Stratford provides the benefits of working in a well-connected London borough, with a small town neighbourly feel. Whilst being a convenient location for commuters, especially cyclists, Us & Co's location in Stratford is great for businesses visiting London for meetings or short stay periods. 
Stratford rental prices for office spaces are noticeably lower than for those in areas of London that are more centrally located. Considering the investments put into the area since 2012 you are getting exceptional locations that could be seen anywhere in central London, but at a fairer price.
Us & Co offers a variety of office spaces and bookable conference rooms that can be rented for business use in our Stratford office building. With high-tech equipment and amenities, they're perfect for long-term let or short-term co-working day passes that allow you to interact with like-minded people.
Coming to Stratford, London?
If Stratford is in your plans for a business trip and you're looking for the perfect place to work then get in touch with our team to find a plan that works for you. Individually or as a team, our collaborative space is ideal for conducting business in London.